This amazing show combines the art of storytelling with the hilarious world of improv comedy. 
This Week's guest Emily Susan Pack
Get ready for an afternoon of adventure, laughter and comedy with Cool Time Dice Hour Comedy podcast in downtown mesa! A live recording RPG comedy show and podcast is like nothing you've ever seen before. Each week, in the East Valley, we'll take you on a journey through a different world, filled with mysteries to solve, creatures to hunt, and spaceships to fly.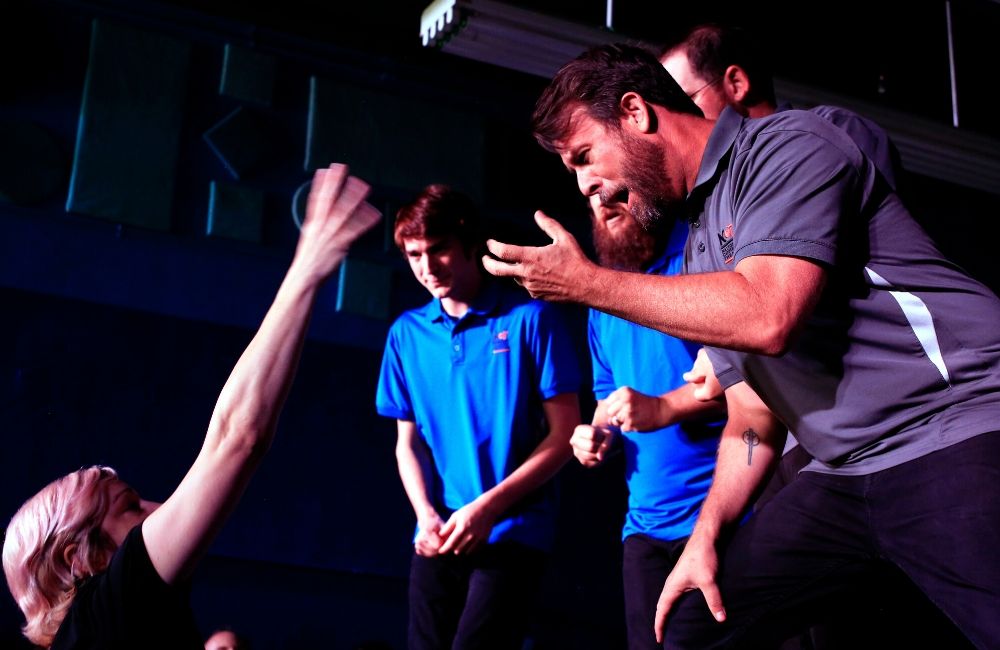 This is a one of a kind Comedy experience that you will never forget. No two shows are ever the same! YOU (the Audience!) get to shout out suggestions, challenge the performers, and decide which team of comedians is the funniest!
Are Looking to make a whole adventure in downtown mesa?  You can find all the awesome restaurants in our neighborhood here so you can eat drink and laugh the evening away.
You can find parking info for downtown mesa here.  Ride the light Rail, the station is basically right in front of us
Click here for all the comedy shows we offer at our theatre Want to try improv? we have classes and workshops through out the year click here for more info
Check out the other great podcasts at TruStory FM