This amazing show combines the art of storytelling with the hilarious world of improv comedy.
This Week's guest Mike Yudell
Three Shows one winner you decided. 
This weeks Teams are The Graduates, D.AMN. and Nathan Evangalista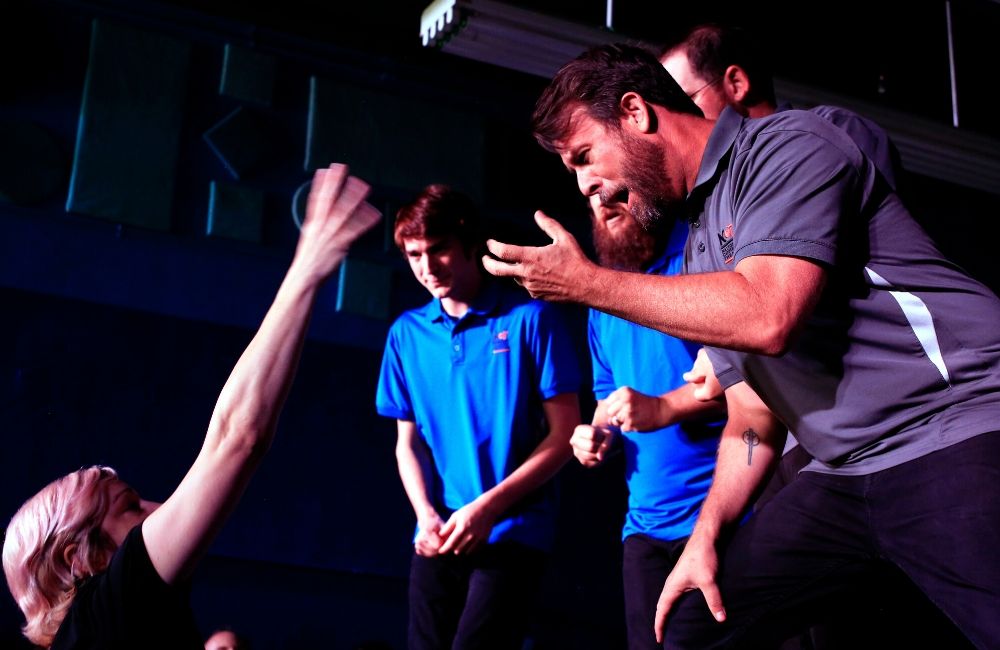 No two shows are ever the same! YOU (the Audience!) get to shout out suggestions, challenge the performers, and decide which team of comedians is the funniest!
The "SLIGHTLY Uncensored" improv comedy show is always the last Saturday of the month. This interactive and spontaneous show is sure to get a little bonkers, but in the best way possible.
Are Looking to make a whole adventure in downtown mesa?  You can find all the awesome restaurants in our neighborhood here so you can eat drink and laugh the evening away.
You can find parking info for downtown mesa here.  Ride the light Rail, the station is basically right in front of us
Click here for all the comedy shows we offer at our theatre Want to try improv? we have classes and workshops through out the year click here for more info
Check out the other great podcasts at TruStory FM